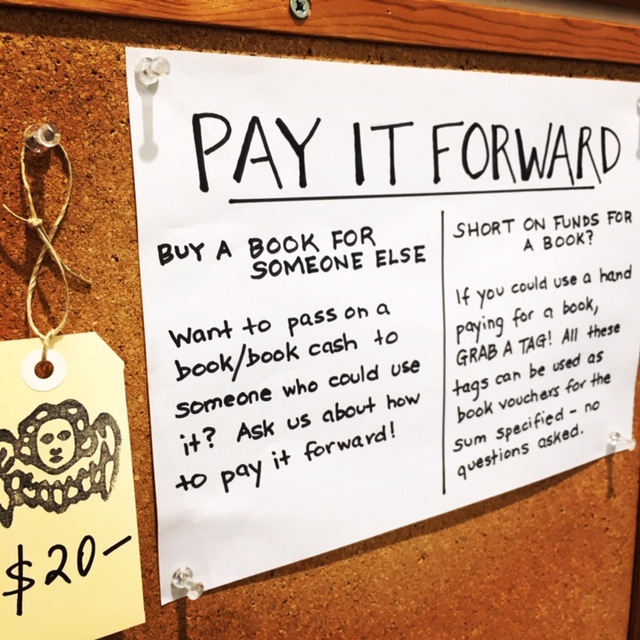 We know that some people in our community are doing it tough right now, so we have started a Pay It Forward programme.
We have already added some vouchers to our Pay It Forward board situated at the front of our store, so if you or someone you know is in need please don't hesitate to use them.
If you'd like to add a voucher to the board, simply get in touch, purchase a voucher via our website or make an enquiry at the front counter of the store.
Thank you for all your support and let's remember to Be Kind to each other.